About Ringwood & Burley Band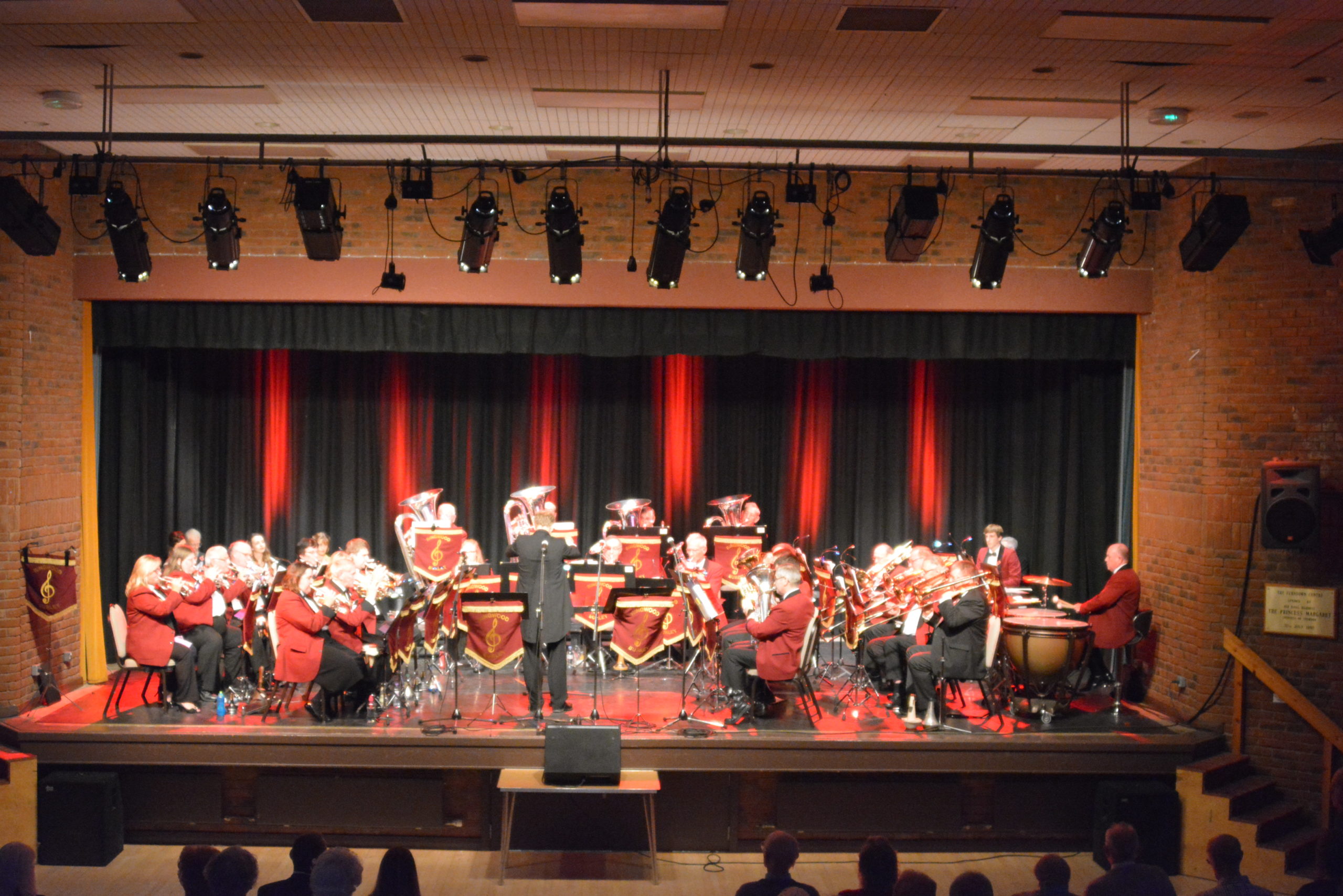 The Ringwood Band were founded in 1879 and have been in existence ever since. The Burley Band started at a later date and continued until 1970 when the two bands amalgamated to form the present organisation (Ringwood & Burley Band). The band is well known in the New Forest/Wessex area and is a member of the Wessex Brass band Association.
Although it does take part in contests, the Ringwood & Burley Band is primarily a concert band playing an average of 30 engagements per year. The band has played before our present Queen, The Queen Mother and Princess Anne. It has undertaken several overseas tours visiting Ringwood's twin town in Normandy Pont Audemer, Mosbach in Germany where they gave a concert at the local Agricultural Show and also taking part in the Anniversary of the Liberation of Jersey celebrations was a highlight.
In 1999 the band enjoyed a mini tour of Lancashire and Yorkshire and were privileged to take part in the famous Northern 'Whit Friday Marches" as seen on the film "Brassed Off". They will be taking part in the Marches again at the first opportunity.
As well as playing the liners off at the quay-side Cunard have invited the band on three occasions in recent years to give concerts on board the QE2. The band also played for 350 guests on the occasion of the liners 30th anniversary celebrations. One of the highlights of the year is the annual autumn concert in the Barrington Theatre (Ferndown, Dorset) which the band has been performing since 1998. This is a multimedia concert, always a complete sell out, and usually finishes with a 'Last Night at the Proms' finale.
We are known as a concert band and have achieved many successes in past years at contests, winning the Third Section in the Wessex Championships in 2004.
Our Musical Director
Our Musical Director is Lloyd Bartlett
Picture by Grant Colinbourne